What is Courteney Cox's Net Worth in 2022? Friends Stars' Detailed Information About Personal Life and Belongings
Courteney Cox was born in Birmingham, Alabama, on June 15, 1964, to Richard Lewis Cox and Courteney Copeland. When she was ten years old, her parents split. Hunter Copeland was the guy her mother eventually married.
Ian Copeland and Stewart Copeland were Hunter's nephews. Stewart is The Police's drummer, and Ian is the band's manager. Cox attended Mount Vernon College in Washington, D.C. after graduating from Mountain Brook High School. She didn't finish her architecture degree since she wanted to pursue a career in acting and modeling.
Courteney Cox Career
Courteney did not break through until she relocated to New York City and joined the Ford Modeling Agency. Cox took acting training after dabbling in modeling and scored a job on an episode of "As the World Turns" in 1984. Her major break came when Brian De Palma featured her in Bruce Springsteen's infamous and renowned video "Dancing in the Dark." She soon joined the cast of "Family Ties," a tremendously successful sitcom in which she played Michael J. Fox's girlfriend.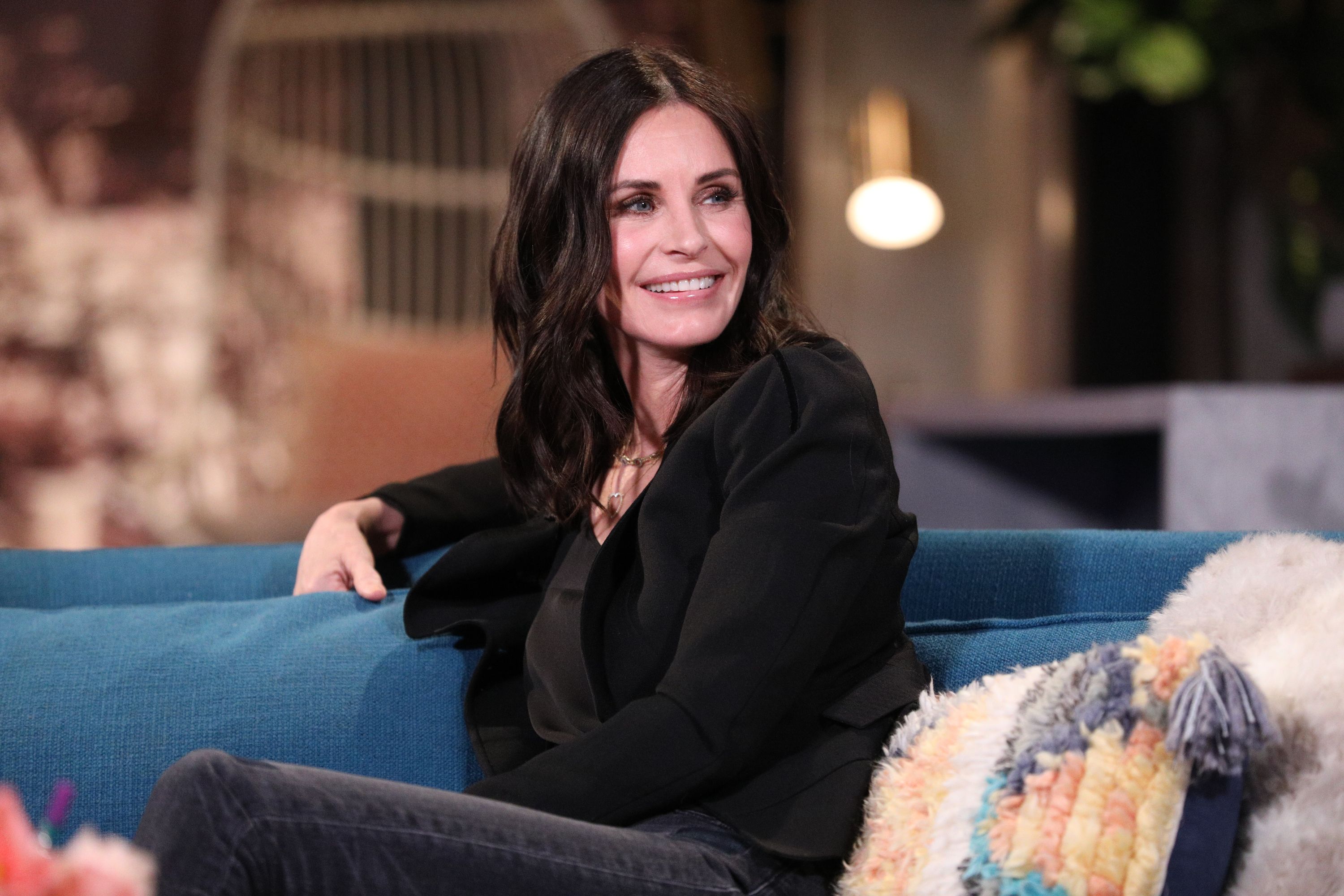 Related – What is Cheryl Burke's Net Worth in 2022? Latest Update on her Career and Personal Life
Cox's luck was at an all-time high in 1994, when she was cast in both Jim Carrey's hit "Ace Ventura: Pet Detective" and Monica Geller on the hit comedy "Friends." Jennifer Aniston, Lisa Kudrow, Matthew Perry, David Schwimmer, and Matt LeBlanc co-starred with Cox for 10 years. She had been asked to audition for the role of Rachel on "Friends," but she was ultimately cast as Monica. This became her most well-known part, and it ran ten highly successful seasons until its conclusion in 2004.
Cox also appeared in Wes Craven's enormously successful "Scream" trilogy, where she played neurotic reporter Gale Weathers. In the sequels, she reprised her role twice more. Courteney earned an estimated $88 million in salary alone during her ten seasons on "Friends." She was paid $22,500 per episode in the first season. She was paid $1 million every episode in the latter two seasons. She starred as Lucy Spiller in the television series "Dirt" from 2007 to 2008 after "Friends."
Cox was a front-runner for a starring part on "Desperate Housewives," but she was unavailable due to her pregnancy, and the job went to Teri Hatcher. From 2009 until 2015, Cox played Jules Cobb in the TV show "Cougar Town." Since Friends, this was her most successful work. In addition, Courteney directed a couple of episodes of the show. "3000 Miles to Graceland," "November," "The Longest Yard," "Zoom," "Bedtime Stories," and "Mothers and Daughters" are among her other credits.
Courteney Cox's Net Worth
Courteney Cox is a $150 million, she is an
Related – What is Lashun Pace Net Worth in 2022? Everything you Should Know About Lashun Family, Career, and Personal Life
American actress and producer. Courteney Cox is best recognized for her role as Monica Geller on the iconic television sitcom "Friends," but she has also had a successful film and television career.
Courteney Cox Business Ventures
Courteney owns Coquette Productions, which she co-founded with her ex-husband David Arquette. From 1999 through 2012, they were married after meeting on the set of "Scream." In May 2013, their divorce was finalized.
Coco, their daughter, was born in 2004. She dated Michael Keaton, rock promoter Ian Copeland, and singer Adam Duritz before Arquette. Since 2013, Cox has been dating Snow Patrol's, Johnny McDaid. They were engaged in 2014 but revealed in 2019 that they had broken up, though they are still in a serious relationship.
Courteney Cox Real Estate
In 2007, Courteney purchased a property in Malibu, California for $17.15 million. They also advertised a home in Malibu for $33.5 million in the same year, this one on the beach and created by legendary architect John Lautner.
They eventually settled on a price of $20 million. She bought two condominiums in a posh Sunset Strip tower in Beverly Hills for around $5 million. Courteney sold her Beverly Hills house for $18 million to music producer Dr. Luke in 2014.
Courteney Cox's "Friends" Royalties
Each cast member on the first season of Friends was paid $22,500 per episode. For the first season, that works up to $540,000. In the second season, their pay was increased to $40,000 each episode. For the second season, that works up to $960,000.
The cast gathered together to bargain as a group ahead of the third season when their contracts were due for renewal. Season three brought in $75,000 every episode ($1.875 million for the season), $85,000 for season four ($2.04 million), $100,000 for season five ($2.5 million), and $125,000 for season six ($3.125 million). The cast negotiated a huge rise ahead of Season 7.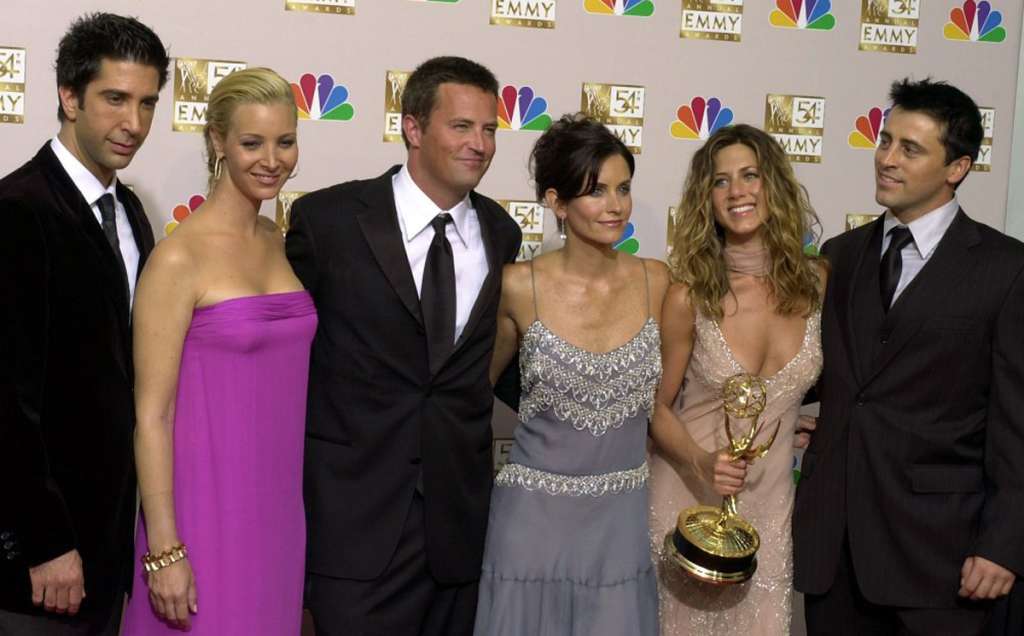 In seasons 7 and 8, they each earned $750,000 every episode ($18 million per season). Each cast member earned $1 million per episode in seasons 9 and 10. Season 9 will cost $24 million, while Season 10 will cost $18 million. Before backend bonuses and ongoing royalties, each cast member of Friends earned around $90 million in base salary alone from the show.
Royalties from "Friends": As part of their 2000 contract talks, the cast was able to demand backside points on the show, allowing them to collect royalties from the show's syndication sale. Jerry Seinfeld and Bill Cosby were the only other TV stars with ownership holdings in shows at the time.
Syndication royalties and streaming partnerships for "Friends" continue to bring in moreover $1 billion per year. According to reports, each cast member can earn $10-20 million in royalties alone in some years.