Hayden Panettiere Net Worth – Current Update on Career, Relationship, and Real Estate in 2022
Panettiere was born on August 21, 1989, in Palisades, New York, to former soap opera actress Lesley Vogel and fire captain Alan Lee Panettiere. Jansen Panettiere, her younger brother, was also an actor when she was growing up. Panettiere began homeschooling after her acting career took off, after attending traditional school at South Orangetown Middle School in New York.
Hayden Panettiere Net worth
Hayden Panettiere is a $15 million dollar actress and singer from the United States. She rose to prominence after portraying cheerleader Claire Bennett on the TV show "Heroes." She then went on to star in the musical drama "Nashville" (since 2012).
Related – Who is Dua Lipa Dating? Current Status of Dua Lipa's Dating Life – Dua Lipa and Anwar Hadid's Relationship Timeline
Acting Career
Panettiere's acting career began when she was just a baby when she started starring in advertisements. She spent a lot of her early youth acting in daytime soap operas like "One Life to Live" and "Guiding Light." She was nominated for a Young Artist Award for her performance in the Lifetime television movie "If You Believe." She proceeded to star in popular television series such as "Malcolm in the Middle" and "Law & Order: Special Victims Unit" during the next few years.
Panettiere landed one of the lead characters on the NBC series "Heroes" in 2006, which catapulted her career to new heights due to the show's popularity. When "Heroes" concluded, she went on to star in the ABC musical series "Nashville," where she played the primary character Juliette Barnes. The sitcom lasted six seasons, and she was nominated for several awards for her depiction of Barnes.
Panettiere's career in film began at an early age, with a voice performance in "A Bug's Life," a 1998 animated picture. Throughout the early 2000s, she appeared in several famous films, including "Remember the Titans," "Raising Helen," and "Bring it On All or Nothing." She starred in the 2009 film "I Love You, Beth Cooper" and as Amanda Knox in the true-crime film "Amanda Know: Murder on Trial in Italy." She also appeared in "Scream 4" in 2011 and "Hoodwinked Too! Hood vs. Evil" in 2012, when she tested her voice acting chops once more.
Hayden Panettiere Relationship Brian Hickerson
Outside of an L.A. bar, Hayden Panettiere and her on-again, off-again boyfriend Brian Hickerson were involved in a fight.
On Thursday evening, Hayden Panettiere and her on-again, off-again boyfriend Brian Hickerson got into a physical altercation outside the Sunset Marquis in Los Angeles.
Outside of a Los Angeles bar, Hayden Panettiere and her on-again, off-again lover Brian Hickerson got into a physical altercation.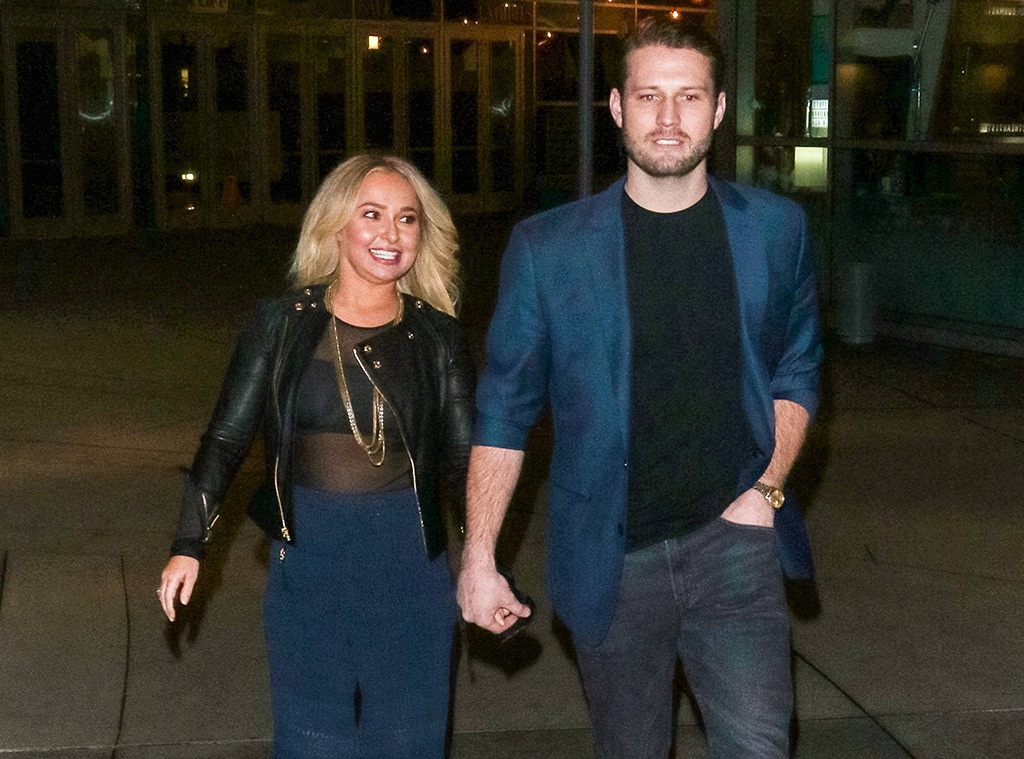 As seen in video footage acquired by TMZ, the actress, 32, and Hickerson got into a brawl with other people outside the Sunset Marquis on Thursday evening.
Panettiere and Hickerson are seen arguing with a group of individuals outside the hotel bar in the video. The incident eventually turns into a violent altercation, with Panettiere and Hickerson both becoming involved.
Panettiere is kicked during the brawl and appears to cry, "Brian, jail!" — likely a warning to keep Hickerson from fighting because he is on probation.
Career in Singing and Modeling
Panettiere was also a talented vocalist, having recorded several songs for films and television shows in which she starred. In 1999, she was nominated for a Grammy Award for her performance in "A Bug's Life." She worked with Disney on several occasions, recording songs for films such as "Tiger Cruse," "Ice Princess," and "Cinderella III: A Twist in Time." She also recorded several singles for the TV show "Nashville," which were featured on the soundtrack.
Panettiere has worked as a model in some commercials in addition to her acting and singing careers. Neutrogena chose her to be their cover girl for a global advertising campaign in 2006. She became the official ambassador for Kohl's and their clothing line Candie's in 2008. From 2007 to 2008, she also worked for Dooney & Burke, designing limited-edition handbags and appearing in magazine commercials.
Related – Who is Dillon Brooks Dating? Relationship Confirmed with Trans Model 'Big Bambina'
Personal Information
Panettiere has been in several high-profile partnerships. Milo Ventimiglia, her "Heroes" co-star, dated from 2007 to 2009. She met Ukrainian Wladimir Klitschko, the world heavyweight boxing champion, in 2009 after both of them were included in a mutual acquaintance's book, "Room 23." They started dating in the same year and broke up in 2011, but decided to stay friends. They rekindled their romance in 2013 and announced their engagement the following year. The couple welcomed a daughter in 2014.
Panettiere suffered from postpartum depression after the birth of her daughter, for which she sought treatment.
Related – Who is Josh Flagg Dating? Bobby Boyd Wishes Them Luck and Drops a Bombshell on $9 Million Mansion
Klitschko and Panettiere stayed engaged but did not marry in the end. The couple formally ended their relationship in 2018, although they are still on good terms. Panettiere began dating actor Brian Hickerson shortly after.
However, the relationship was strained after Hickerson was arrested in 2019 on charges of domestic assault, but he was eventually released on bail. In 2020, he was arrested for the second time, this time for domestic assault and interfering with a police officer.
After an alleged disturbance between Hickerson and Panettiere in Jackson, Wyoming, police responded to a report, with Panettiere receiving many bodily injuries.
Following Hickerson's imprisonment, the two parted up, and Panettiere has since spoken out about the abuse she suffered in the relationship. She has also taken a break from the spotlight to concentrate on her personal life.
Purchasing Real Estate
Hayden purchased a mid-century modern property in the Hollywood Hills for $2.635 million in March 2008. In March 2014, she sold this house for $3.075 million. Hayden purchased a freshly constructed home in Nashville in 2012. In October 2018, she sold this home for $1.65 million.