WeWork, a company that connects entrepreneurs with shared office spaces, was co-founded by Adam Neumann, an Israeli-American billionaire. After a failed attempt to take the firm public, he resigned as CEO and handed up majority voting control in 2019. Adam Neumann has a net worth of $2.3 billion as of 2022, according to Bloomberg.
Early Years
Neumann was born in Tel Aviv-Yafo, Israel, on April 25, 1979. He is of Ashkenazi Jewish ancestry, and both of his parents (Avivit and Doron) were doctors. However, when Adam was seven years old, they divorced. Adi, his younger sister, and he shared a home with their mother.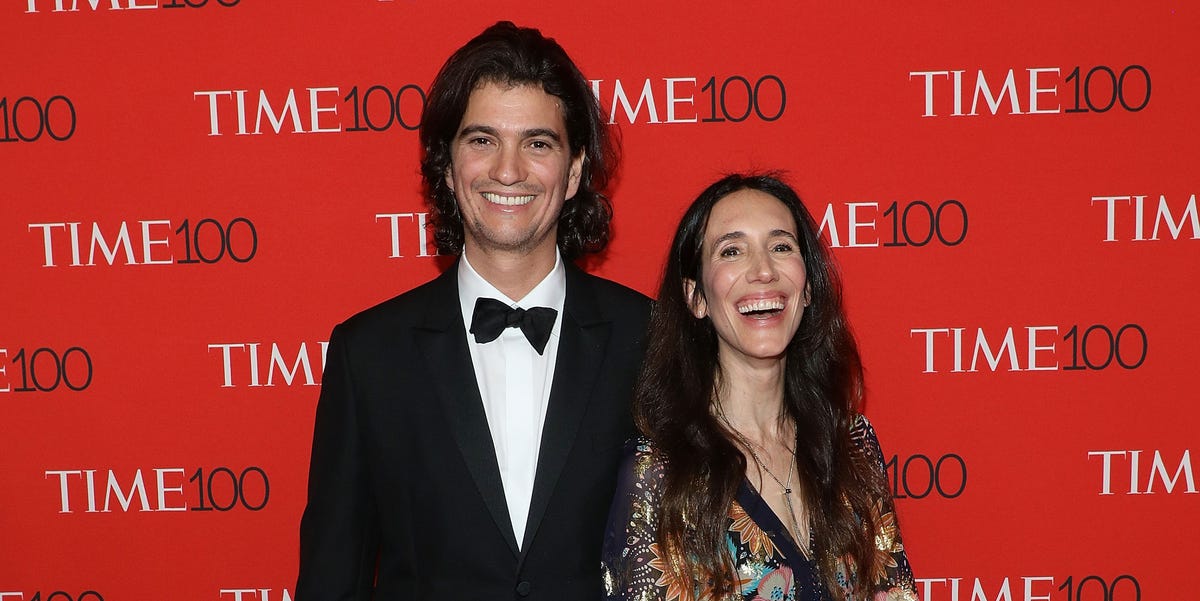 In 1986, the three of them relocated to the United States for their mother's medical residency. Adam had dyslexia and was only able to read and write when he was in third grade. They returned to their homeland and settled in Nir Am after spending four years in America.
He graduated from the Israeli Naval Academy and spent five years in the Israeli Navy, rising to the rank of captain before being dismissed. He later returned to the United States to study at New York City's Zicklin School of Business.
Early Life
Neumann co-founded Krawlers, a children's clothing company, before launching WeWork. Through a common friend, he met Miguel McKelvey in 2008, and the two co-founded GreenDesk, an environmentally friendly co-working facility in Brooklyn, New York.
Related – Wendy Williams Net Worth – Everything We Know About her in 2022
GreenDesk served as a forerunner to its long-term business strategy. They sold the business in 2010 and used the proceeds to start WeWork. They have community areas available for rent for as little as $45 per month.
Neumann stated that his goal with WeWork was to re-create the sense of community and belonging that he felt in Israel, but that he felt was missing in the United States.
WeWork's Ascension and Fall
WeWork grew quickly and aggressively leased out properties in New York. Early investors included Softbank, JP Morgan Chase, and Goldman Sachs. Masayoshi Son, the founder of Softbank, put $10 billion into the company because he believed in Neumann's vision. However, the goal was essentially a pipe dream, and WeWork was losing a lot of money.
WeWork lost more than $2 billion in 2018, but the company still intended to go public the following year. Investors began to raise concerns about the company's management policies, business plan, and Neumann's conflicts of interest. Adam appeared to be making millions by leasing assets he owned back to WeWork.
Adam Neumann Net Worth
Following the collapse of WeWork, Adam resigned as CEO, and 2,000 workers lost their jobs. WeWork still has an 11 percent interest in him. With this, he amassed a wealth of $14 billion in 2019, based on a $47 billion peak valuation. However, following the scandals, it fell below one billion in 2020. WeWork went public in 2022 after combining with SPAC company BowX, bringing its value back to $2.3 billion.
Related – Is Selena Gomez Dating Anyone? Everything You Need To Know About Selena's Love Life
That's because once he left, Neumann earned a $185 million severance and the ability to sell $1 billion in stock. With their new management team, WeWork is still on the mend. They're also working on an AppleTV+ miniseries called WeCrashed that will premiere on March 18, 2022, to recount the narrative of their demise.
Personal Life
Adam Neumann and his family live in New York City's Greenwich Village. He and his wife, Rebekah Victoria Neumann, have five children, including two sets of twins. In 2008, he married Rebekah, and the couple is still together.
So, what is he up to now?
Neumann has stayed out of the spotlight since leaving WeWork and hasn't given many public interviews. At the moment, Adam is concentrating his efforts on new business ventures. One of his most recent investments is Flow Carbon, a company that offers carbon credits to organizations aiming to reduce their emissions.