Following the trend of transforming everyday objects into technologically smart items, we've recently seen a number of tech businesses build some novel products. Now, a Paris-based business has created the world's first smart bath mat, which allows users to check their postures, weigh themselves, and track other health parameters via an app.
Smart Bath Mat by BBalance
The Bbalance Smart Bath Mat was created by Baracoda Daily Healthtech and is known as the Bbalance Smart Bath Mat. It has a one-of-a-kind footprint ID system that allows it to deliver tailored health indicators for several members of a family, such as weight, body composition, posture, and balance. Yes, the bath mat has a feature called footprint ID that allows it to recognize who is standing on it and log their data.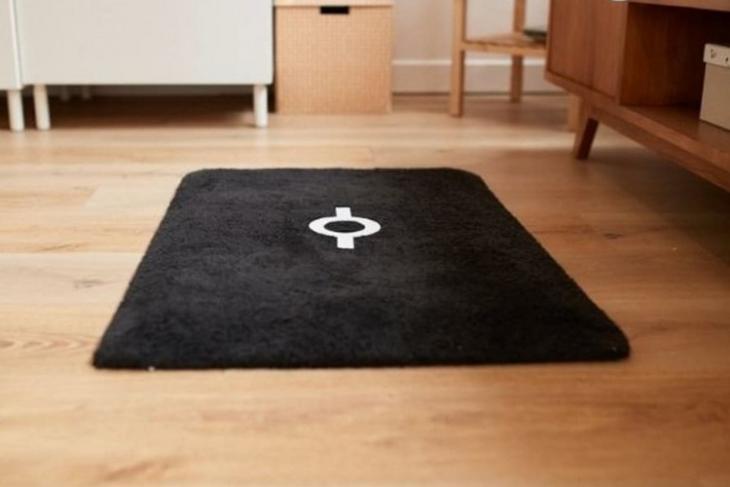 Related – How to Dry Water from Your iPhone's Battery – 100% Working Methods
The Bbalance Bath Mat connects to a smartphone and its companion app through Bluetooth and Wi-Fi. Users can use the app to track their health, weight, posture, and other body-related parameters after the connection are established.
The AI-based footprint ID technology will recognize you as you step on the smart bath mat to dry your feet after a bath. It will then begin collecting and analyzing pertinent data from your weight, body posture, and balance.
The Bbalance Mat also has patent-pending pressure mapping technology, which allows it to perform a 4,000-dot pressure mapping and recommend related activities to restore your body posture. Exercises to increase balance and awareness are also included in the app. In addition, the mat is available in a variety of hues, including black, blue, pink, and white, to complement your home's decor.
When it comes to the app, there are two specific modes for tracking your health data. There is a Friendly mode that presents the information in a straightforward manner. If you like graphs and pie charts, you can use the Data Mode, which displays the app's raw health data.
Related – How to Convert Photo to PDF on iPhone and iPad? Learn Easy Steps in 2022
Availability and Price
The firm is now running a Kickstarter campaign for the Bbalance Smart Bath Mat on Indiegogo, which will determine the price and availability of the device. As of the time of writing, it had raised nearly $37,000 from around 200 backers.
If you fund the campaign, you can enjoy an early bird discount on the Bbalance bath mat, which reduces the price from $399 (Rs 29,922) to $229 (Rs 17,173). The company will begin sending orders in April 2022, and the good news is that it will ship to any location on the planet at that time. As a result, we recommend that you fund the project right now if you want to get your hands on the world's first smart bath mat.