L'Oreal Invented this Unique Device Which Can Easily Print Customized Lipstick Shades to Match Your Look
L'Oreal has been working to incorporate new technology into its cosmetic products. It is producing one-of-a-kind technologies that allow you to personalise your cosmetic goods to match your appearance. The company demonstrated a healthcare device called 'Perso' at CES 2020, which allows you to produce a personalised skincare serum based on your skin issues. L'Oreal debuted a comparable technology to create bespoke lipsticks under its luxury brand, Yves Saint Laurent, last year. It's now available for purchase, and you can learn more about it and how it works right here!
Customized Lipstick Colors Can Be Printed by YSL Rouge Sur Mesure
The device, known as the YSL Rouge Sur Mesure, is shaped like a tall cylindrical body with a detachable palette on top. It has a premium style with an all-black colour scheme and gold embellishments. The technology that powers the Rouge Sur Mesure, which allows customers to generate personalised hues to complement their style, is more premium and remarkable.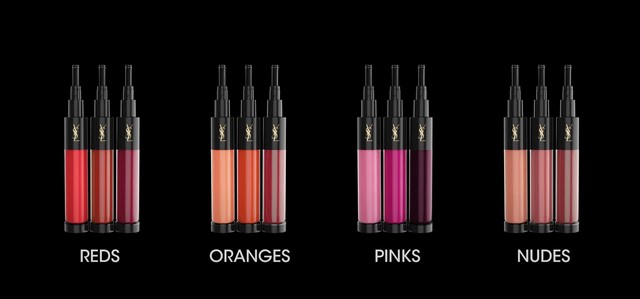 Related – Samsung Galaxy S21 Ultra vs Galaxy S22 Ultra: Is it Worth the Upgrade?
Thanks to Bluetooth compatibility, the device works with a companion app that allows users to upload a photo of themselves wearing their clothing. It then uses artificial intelligence to analyse the look and develop a custom lipstick hue to complement it. You may also use the app's "Shade Wheel" option to manually select a lipstick hue, or use the colour picker to select a shade that matches the colour of your dress or handbag. Then, using AR filters, you may test the different hues with your outfits and looks before "printing" them.
Decided on a colour the YSL Rouge Sur Mesure "prints"
Once you've decided on a colour, the YSL Rouge Sur Mesure "prints" the bespoke lipstick tint using three lipstick cartridges inserted via the back of the device. Each of the three cartridge sets has its own colour palette — red, pink, nude, and orange – and may produce up to 1,000 hues. The cartridges can be purchased individually for $89 per set.
Related – iPhone 14 Pro/Pro Max Schematics Show – Small Notch, Larger Camera Bump, 48MP Camera Lens Tipped Again in 2022
The ultimate product, which is the customised hue, will be delivered inside the detachable palette at the top for one-time usage. You can even create a unique lipstick colour, remove the top palette, and carry it in your purse for touch-ups and contouring on the go. You may also save your customised hues in the companion app for subsequent use.
You may see the device's official promotional video embedded below.
When it comes to price and availability, the YSL Rouge Sur Mesure costs $299 and is now available for purchase on YSL's official website. It isn't available in India, unfortunately. So, what are your thoughts on the YSL Rouge Sur Mesure gadget? Let us know what you think in the comments section below.