What is Komi Can't Communicate Season 2 Episode 4 Release Date? Storyline, Cast and Everything to know about the Anime.
Komi Can't Communicate is a Netflix Original anime series based on author Tomohito Oda's manga of the same name. Ayumu Watanabe directs the series, which is animated by OLM.
Shouko Komi starts her first day at a famous private high school, where she quickly rises to the top due to her stunning appearance, black hair, and tall stature. She, on the other hand, is a lousy communicator who scares other pupils away.
Hitohito Tadano and Osana Najimi continue their effort to help Komi Shouko make 100 friends after discovering Shouko's communication difficulties.
Fans have been wondering if Komi liked Tadano since the first season ended, or if she was afraid Netflix will cancel Komi Can't Communicate. Fans could feel some love in the air for Komi and Tadano now that the anime has returned.
Komi is unable to express herself. Season 2 will begin with manga chapter 86, and we will witness Komi and her pals enjoying their winter holiday, as well as the school Trip Arc, in which all of the school kids, including Komi, will travel to Kyoto.
Season 2 will also focus on Tadano and Komi's love story, with Tadano revealing that he has feelings for Komi if Komi is unable to speak. Komi's life will take many exciting turns in Season 2, and she will spend more time with her friends and Tadano.
Komi Can't Communicate Season 2 Episode 3 Recap
Approximately 73 chapters of the ongoing manga were covered in the first season. The anime has merely scratched the surface of the source material as of this writing, with 342 chapters published.
Tadano tries to teach Nakanaka and Yamai how to grasp what Komi-san is thinking in Komi Can't Communicate Season 2, Episode 3, but he fails miserably. Instead, they begin to squabble amongst themselves.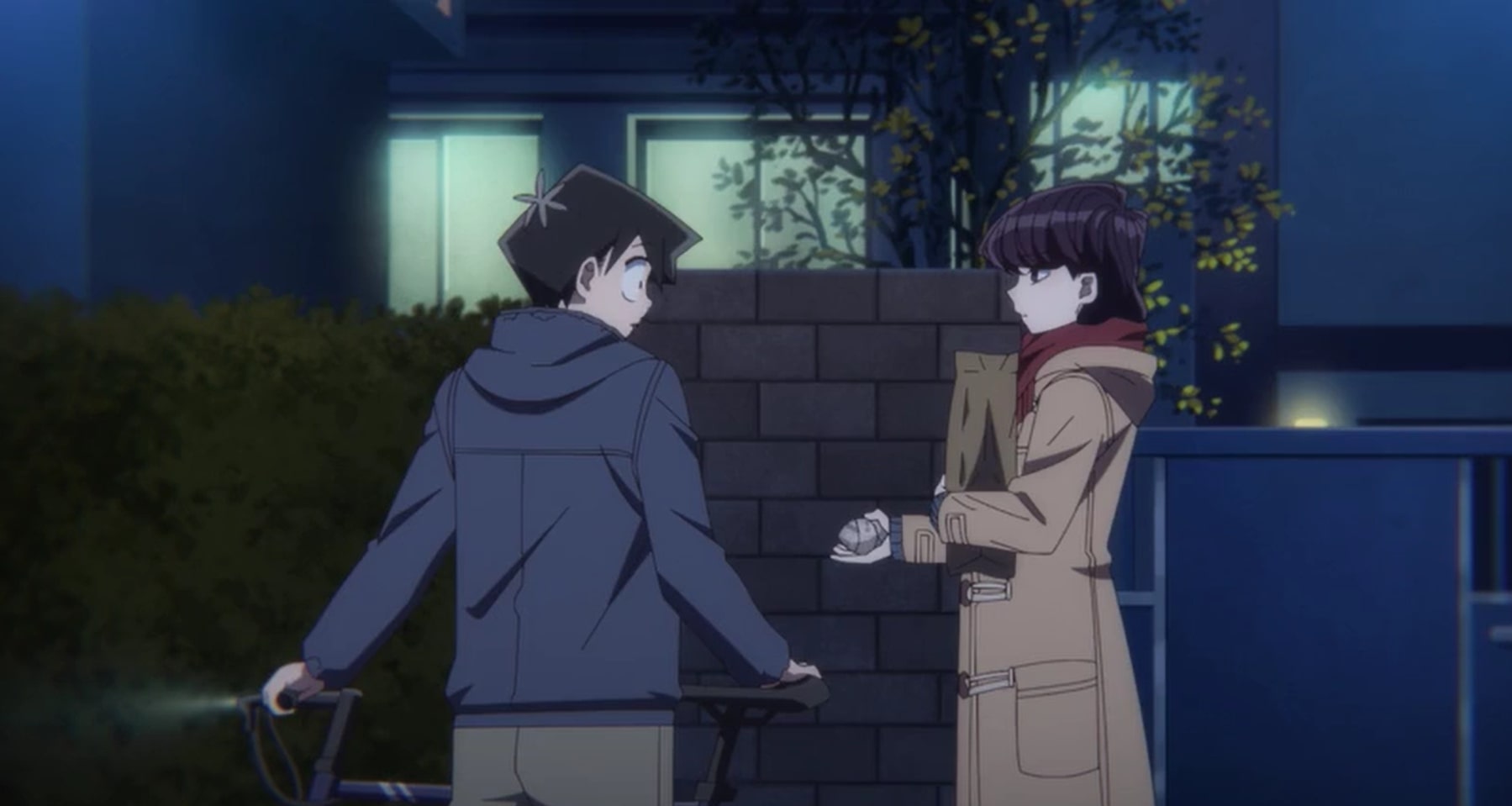 Later on, Tadano's classmates try to imagine what dating each lady in their class might be like. They are, however, still unsure about dating Komi.
Katai attempts to ask Tadano to lunch in a hilariously messy sequence. As Katai attempts to act like Komi, the situation becomes increasingly unpleasant.
Tadano and Komi happen to cross paths one night at the end of the episode. Tadano contemplates asking her out but is unable to do so. He musters the guts to ask Komi out for winter break when she offers him some Yakimo (roasted sweet potato) she purchased.
Read More: Jurassic World Camp Cretaceous Season 5: Latest Update on Renewal Status, Cast, and Plot in 2022!
Staff
Tomohito Oda, the original creator
Ayumu Watanabe, Director-General
Kazuki Kawagoe directed the film.
Deko Akao is the creator of this series.
Yukari Hashimoto is the composer and performer of the music.
Atsuko Nakajima (Character Design)
Masaru Sat (art director)
Production/Animation Studio: OLM, Inc. Sound Director: Jun Watanabe Director of Photography: Tomo Namiki
Komi Can't Communicate's second season has a number of fresh additions, including:
Aoi Koga is Komi Shouko, a Japanese voice actress.
Tadano Hitohito (Gakuto Kajiwara)
Yadano Makeru (Ami Maeshima)
Katou Mikuni (Fumiko Uchimura).
Komi Shousuke (Junya Enoki)
Komi Can't Communicate Season 2 Episode 4 characters
Shoko Komi is the main character, a high school girl who, due to her social anxiety, is unable to converse and attempts to express herself via writing. Shoko Komi has a Japanese voice actor, Aoi Koga, and an English voice actor, Amber Lee Connors.
Komi's first friend in school, Hirohito Tadano, finds Komi's illness and tries to help her. Gakuto Kajiwara provides the Japanese voice for Hitohito Tadano, while Takahisa Masuda provides the English.
Hirohito Tadano's close friend Najimi Osana is a good communicator. Rie Murakawa is Najimi Osana's Japanese voice actress, while Skyler Davenport is the English voice actor.
Omoharu Nakanaka is a young girl who everyone refers to as a friend since she likes to play video games. Omoharu Nakanak is voiced by Rumi Okubo in Japanese, and Cherami Leigh in English.
Read More: NBA 2K22 Season 6 Release Date: Is It Officially Confirmed?
What will be the plot of the Komi Can't Communicate Season 2?
Komi Can't Communicate tells the story of Todano, a little kid who encounters a new classmate named Komi. Komi gets so wound up when she goes to introduce herself to the class that she writes her name on the board. Because she is so attractive, most of her students don't wonder why she opted to put her name on the board.
During his lunch break, Todano becomes stuck with Komi and decides to try to connect with her. Tadano discovers Komi has a communication issue in a heartwarming scenario involving "talking" on a blackboard. Komi isn't evasive; she simply lacks the guts to talk, and her calm demeanour is a cover for her nervousness. Despite this, she has set a goal of making 100 new acquaintances. Todano, having decided that he is the first, decides to assist her in becoming more social and achieving her aim. It's going to be difficult, given that the high school they attend purposely selects the "most distinctive" students imaginable.
Date and time for the premiere of 'Komi Can't Communicate' Season 2 Episode 4
"Merry Christmas" is the title of the new Komi episode, which will air on Wednesday, April 27, 2022, or Thursday, April 28, 2022, depending on where you live. Netflix has a new episode of romance animation available to watch.
Different time schedules for different areas will be followed in Episode 4 of Komi Can't Communicate.
8:00 a.m. Pacific Standard Time (April 27)
10 a.m. Central Time (April 27)
11 a.m. Eastern Standard Time (April 27)
BST 4:00 PM (April 27)
(April 28) 12 a.m. JST
Read More: Trapped In A Dating Sim Season 1 Episode 4 Release Date and Time Confirmed – Spoilers, Countdown, and More
Trailer
https://youtu.be/c6WSS7HyKQA
Rating
If you haven't seen it before and are interested in its quality, I can promise you that it is rather nice! The average audience rating on MyAnimeList is 8.42, which is higher than the 8.0/10 on IMDb. As a result, in my opinion, this concert is an absolute must-see. If you're still on the fence about watching it, see what others had to say after they had done so.