Who is Dua Lipa Dating? Current Status of Dua Lipa's Dating Life – Dua Lipa and Anwar Hadid's Relationship Timeline
Dua Lipa is currently on tour, and many are asking if she has a sidekick cheering her on.
The Best Pop/R&B Act accolade went to the Levitating vocalist at the BRIT Awards yesterday. Due to her highly-anticipated tour, Lipa was unable to attend the awards ceremony in person.
Who is Dua Lipa Dating?
Dua Lipa now looks to be single in 2022.
The 26-year-old was most recently dating Anwar Hadid, 22, but the two broke up after two years of "crisis discussions," according to the Sun.
Related – Tommy Lee's Dating History and Past Relationships Revealed in 2022
"Last month, the pair discussed putting the brakes on their romance because traveling so much and being apart is becoming difficult," a source told the publication.
Even before the pandemic, Vanity Fair reported that the couple rarely separated for more than two weeks.
Dua Lipa and Anwar Hadid's Breakup: What Caused It?
Dua Lipa and Anwar Hadid are rumored to have called it quits after two years of dating. Their relationship was "going through a crisis," according to the US Sun. Dua Lipa was in London and Los Angeles working on her new album at the time, while Hadid was in New York, sparking speculation that their relationship was on the rocks.
"They're not dating anymore," she added, adding that the two haven't communicated since November. For the most part, the former couple has kept their connection private, however, they have shared images of each other on Instagram, both from last year's Halloween festivities.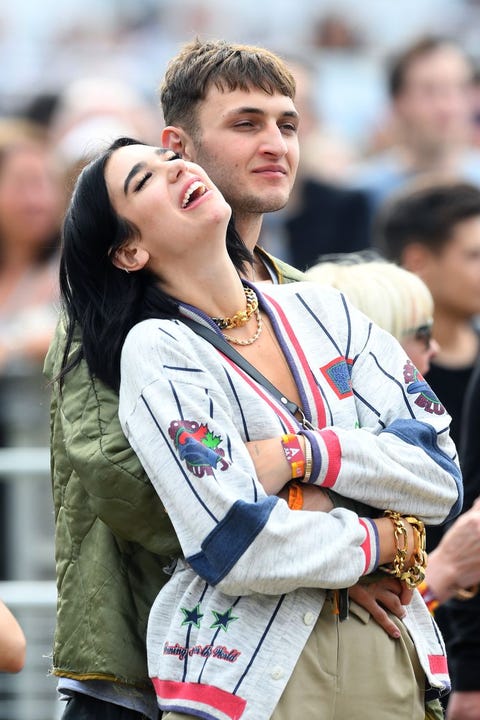 Lipa is good friends with Bella and Gigi Hadid, Hadid's sisters, and frequently appears with them at events. Dua Lipa's appearance at both girls' birthday parties in 2019 sparked rumors that they were dating. In September of that year, they made their relationship public by walking the runway together at Marc Jacobs' New York Fashion Week show. On Andy Cohen's Watch What Happens Live With Andy Cohen, she revealed that she met Hadid at a barbeque and became friends with her.
Dua Lipa stated, "We have all of these great memories and experiences." "It's also OK if we want to discuss things together." "We'll only show you items we think you'll like," says the narrator. "It's a delicate balancing act to be thrilled and in love and want to share it with everyone around me while not putting too much out there."
Dua Lipa is laser-focused on work after her breakup with Anwar Hadid.
"Dua is dead keen on completing tasks," the source claimed. "She's been continuously working on her new album and touring preparations." You can tell she's been working hard to attain the best for herself by looking at her Instagram.
The Grammy winner's Future Nostalgia Tour kicks out Wednesday at FTX Arena in Miami, following three postponements due to the COVID-19 pandemic.
She'll perform over 80 times in North America, Europe, South America, and Australia between now and mid-November.
"After all of her ups and downs with Anwar, the program has provided Dua a sense of security."
Related – Are Zac Efron and Zendaya Dating? How Close Zendaya and Zac Are? Current Relationship Status of the Stars
Dua Lipa Net Worth?
Dua Lipa is the world's second-most-played artist on the radio, just 100,000 plays behind Ed Sheeran, according to Viberate. Music fans wonder how much the singer-songwriter will be worth in 2022.
At the BRIT Awards, the Levitating vocalist was named Best Pop/R&B Act. Because Lipa is currently on tour in Miami, Florida, she was unable to attend the awards ceremony in person.
Dua Lipa is said to be worth £36 million, according to The Times.
Despite the debate surrounding her net worth, music sales make for a sizable portion of her riches.
The 26-year-old also has £28 million in assets through her touring company, Dua Lipa Live LLP, according to Companies House documentation.
The publication claims that the star's single Levitating has been named the best music in the United States for 2021, which is unsurprising.
Meanwhile, Future Nostalgia, her sophomore album, was the best-selling new album in the United Kingdom in 2020.
The performer is now on tour in the United States, including at Madison Square Garden in New York, before traveling to Manchester, Leeds, Ireland, and London in the United Kingdom.