The chore of navigating the dating lives of celebrities may be exhausting. It's difficult to keep up with everything from social media debates to subliminal messages. Ariana "Ari" Fletcher is one of the women who has left social media guessing about her relationship status.
Moneybagg Yo has long been associated with the stunning entrepreneur and model (real name: Demario DeWayne White Jr.). The couple is frequently spotted on social media adoring one another and has become many people's #CouplesGoals. Fans are doubtful about their relationship status after a twerking video went viral.
Who is Ari Fletcher Dating?
Moneybagg Yo and Ari Fletcher are still going strong.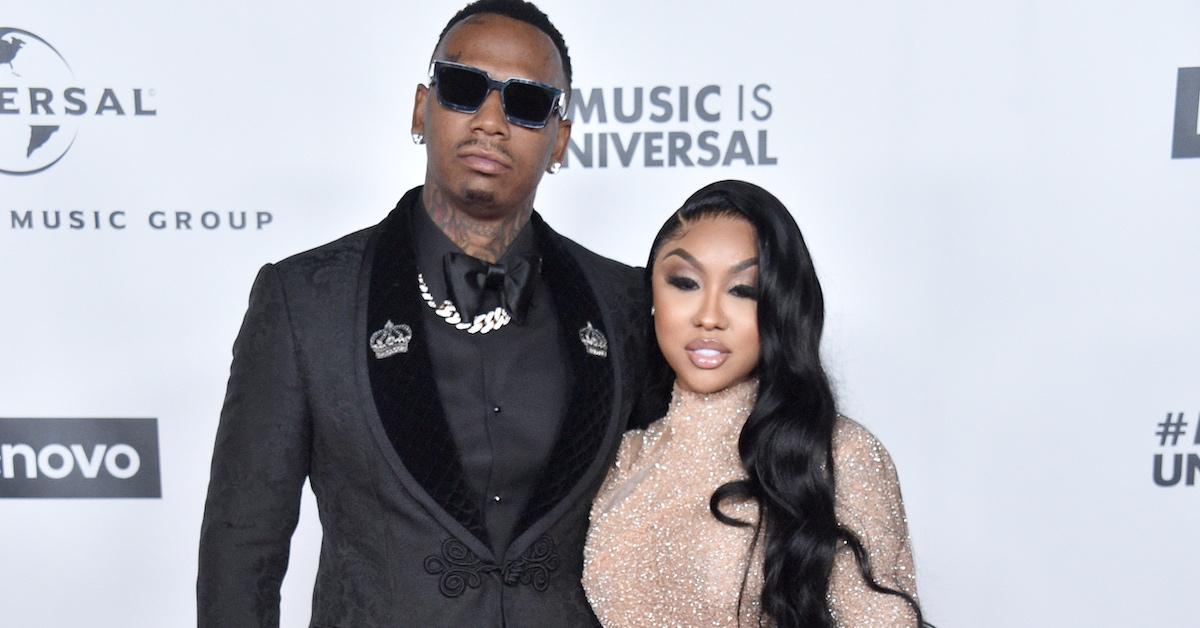 Whether we like it or not, things aren't always as they seem. Whether Ari and Moneybagg Yo are still together has been a topic of discussion on social media. It all started with a flurry of tweets, followed by a viral twerking video.
The 26-year-old turned to Twitter on July 20, 2021, to express some unusual comments. The mysterious tweets raised a lot of questions, from talking about someone in her life doing her wrong to reminding us all how karma works.
Moneybagg Yo also expressed himself in a now-deleted tweet.
The rapper tweeted, "The strange part about s—t is that MFs who will talk to you every day will get on an app and express how they feel before dealing with it in real life."
The string of tweets was interpreted by many as indicating that the two had officially split up. After a twerking video of Ari Fletcher dancing on another man went viral, social media was even more sure that the couple's relationship was in jeopardy. Ari and Moneybagg, on the other hand, immediately put the matter to rest.
Ari said on Twitter that the man she was dancing with was a gay buddy named Greg. She also stated that she would not be disrespectful to her partner and that she was merely having a good time with her buddies.
Moneybagg also chimed in with a now-deleted tweet, stating that he is not an insecure man and urging everyone to be focused on their own life.
Before Moneybagg Yo, Ari Fletcher dated boxer Gervonta Davis for a short time.
Ari dated boxer Gervonta Davis for a short time before falling in love with the "Wockesha" rapper. Their love ended as suddenly as it began, but the aftermath of their split lingered for a long time.
Gervonta was rumored to have cheated on the model with a stripper, although this was never confirmed. In August 2019, Ari hurled shade at Gervonta after the boxer demanded the presents he had previously given her.
Ari also claimed that the boxer tried to fight her while her kid, Yosohn Santana Wright, was sleeping in a series of tweets. Gervonta's insecurities, according to Ari, played a role in the breakup of their relationship.
Ari was previously in a four-year relationship with rapper G Herbo, with whom she has a three-year-old son, Yosohn.
Because of her association with rapper G Herbo, many Ari fans became acquainted with the model. The four-year relationship between the two had its ups and downs.
G Herbo was allegedly cheating on Ari with his now-fiancee Taina Williams, for starters. The model spilled the beans in an Instagram Live session, despite the rapper's assertions that he didn't step out on Ari.
What's more, G Herbo allegedly stepped out on Ari while she was suffering from postpartum depression following the birth of Yosohn.
The former couple has had their fair share of squabbles, but they look to be getting along much better now that they're co-parenting.
Ari and Moneybagg Yo, on the other hand, are still together and very much in love.
Ari Fletcher's Net Worth
Ari Fletcher is living a high life after receiving a large sum of money via a sponsored Instagram post. Ari Fletcher has amassed a fortune of $10 million since the year 2022. She is the proud owner of a Bentley Bentayga, which is valued at over $150,000. She also gave her mum a brand new truck for her 50th birthday a few years ago.