Who is Apryl Jones Dating? Apryl Jones Dating History and Relationship with Omarion and Taye Diggs
Apryl Jones, who starred on Love & Hip Hop: Hollywood and actor Taye Diggs appear to be linked this week, as Diggs was seen in a shot on Jones' Instagram.
Over the weekend, Jones shared a video on her Instagram account in which she and Diggs giggled while the actor attempted to teach the reality star some dancing moves.
The post appears to have sparked dating rumours between the two, with some admirers now questioning Taye Diggs and Apryl Jones' age difference.
Apryl Jones and Taye Diggs' fans are wondering if they're dating!
This week, both the "All American" actor and the "Love & Hip Hop: Hollywood" star uploaded footage of themselves having a good time together.
They try to dance in a video together, but Apryl messes up the choreography by giggling!
Related – Who is Dua Lipa Dating? Current Status of Dua Lipa's Dating Life – Dua Lipa and Anwar Hadid's Relationship Timeline
"This isn't 'Love and Hip Hop,' this is love and dancing," Taye jokes in the video.
Apryl tries to teach Taye the lyrics to Destiny's Child's "Say My Name" until he deliberately muddles the phrases in another scene that appears to be shot on an aeroplane.
"And you had Love and Dance all over me TUH!!!" In the message, Apryl put a crimson love emoji next to Taye's Instagram handle.
The two have been seen together before, but they haven't stated whether they are romantically attached or just friends.
In December, the two were seen together at Jennifer Klein's Holiday Party in Brentwood, California.
They danced the night away on the outside dance floor, according to eyewitnesses.
Taye and Apryl were also seen leaving the event together, holding FIJI water bottles.
Apryl's Relationship History
Apryl, who previously dated B2K members Omarion and Lil' Fizz, was linked to Dr. Dre in February after the two were photographed outside Los Angeles' Boa Steakhouse.
Following this sighting, Moniece Slaughter, Apryl's former "Love & Hip Hop" co-star and Fizz's mother, revealed to Kendra G that Dre and Jones have been dating for "a while."
"To the person who asked me if Apryl and Dre are together, yes, they are," she said. "And it's been a long time since they've seen one other." It's been a long time since I've seen you. It's not a brand-new idea. It's something I've known for a long time.
Related – Who Is Kevin Costner Dating Now? Current Relationship Status and Personal Info Update in 2022
"What I am not," she stated emphatically, "is a hater." "Apryl is stunning, her body is ludicrous, and she's a phoney, semi-talented woman." She's a good mother, and she's all in when it comes to her family, based on what I've observed. As a result, I believe she exhibits extraordinary qualities."
In February of that year, Jones appeared on our show to discuss co-parenting her two children with Omarion.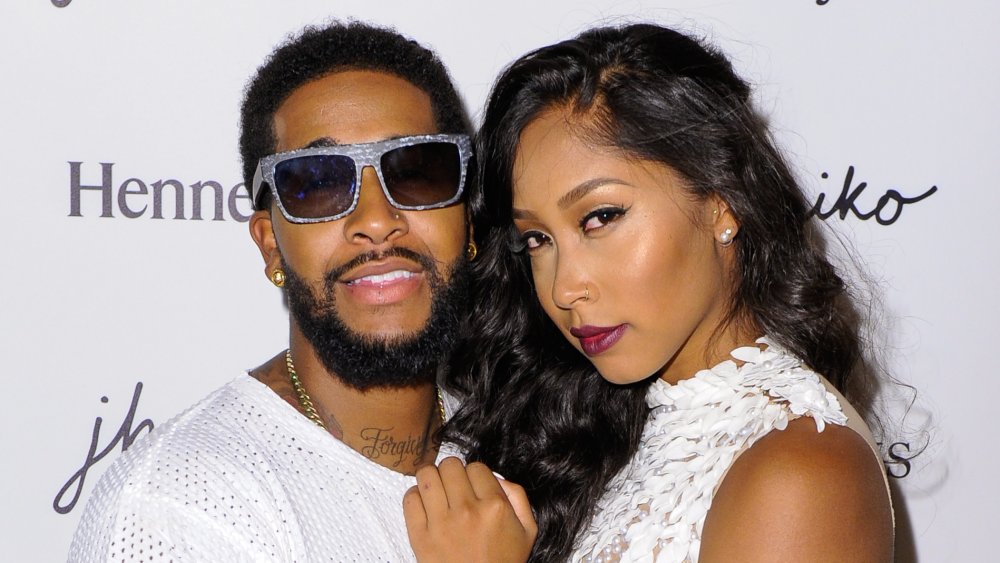 "We just had a terrific conversation recently, which was mediated by a family member, and it was fantastic." She said at the time, "I'm optimistic." "I believe we are doing everything we can for our children, who are our first priority." Things are calm right now because we're still figuring it out and getting along."
Taye Diggs shows Apryl Jones some dancing techniques in this Instagram video.
Apryl's Professional Life
On Saturday (29 January), Apryl Jones, who stars in Love & Hip Hop: Hollywood, shared a video on Instagram with actor Taye Diggs in which he attempted to teach her hip hop moves.
The message appears to have sparked romance rumours on social media, with fans speculating that the two are dating:
Despite the fact that this isn't the first time they've been linked, the two have yet to confirm their relationship status. In December, Taye Diggs and Apryl Jones were photographed together at producer Jennifer Klein's holiday party.
'We're Doing the Best We Can,' Apryl Jones says of her relationship with Omarion.
The Age Disparity Between Taye Diggs and Apryl Jones, there's a lot to like.
Related – Who is Kehlani Dating? Relationship Rumors About Kehlani and 070 Shake Debunked in 2022
Apryl Jones is currently 35 years old. In a message to her 2.9 million Instagram followers in December, the reality star admitted to her 2.9 million fans that she was feeling "30 fine" while thinking about how everything in her life is coming together.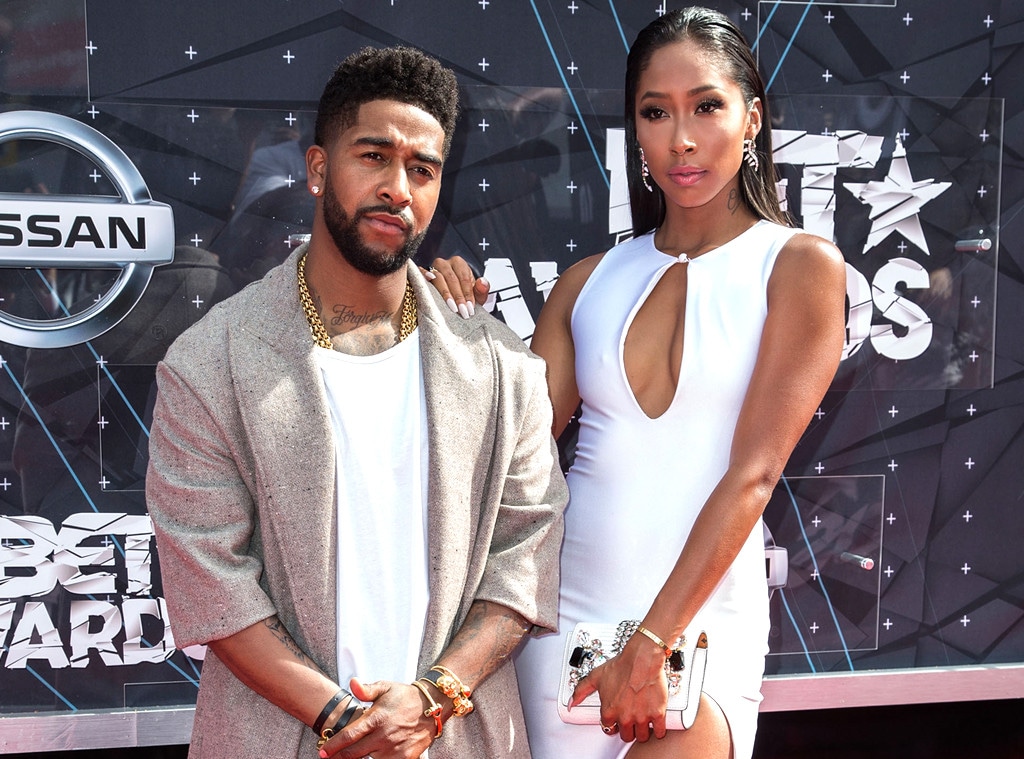 Taye Diggs is 51 years old and was born on January 2, 1971. Jones and Diggs are around 16 years apart in age, according to this.
About Apryl Jones
While many people are familiar with Taye Diggs from his parts in the films Rent and Chicago, Apryl Jones has piqued their interest.
Jones is a singer and reality TV celebrity best known for her role on Love & Hip Hop: Hollywood. She made her first appearance on the show in 2014 and stayed for several seasons before departing.
The original cast member returned to the sitcom for the sixth season, which aired in 2019. Her IMDb also shows that she has a few acting credits, including the 2020 television series Casting The Net.
Jones has approximately 3 million Instagram followers and is well-known for her social media activity. She usually posts hilarious skits as well as photos of herself in various outfits.
While some of these celebrities have reconciled their differences after dating the same person in the past, others have yet to do so.
Lil' Fizz definitely shouldn't have dated his friend's ex, according to AceShowbiz. After the former began a connection with the 37-year-baby old's mom, Apryl Jones, in 2019, the youngest member of B2friendship K's with his bandmate Omarion became sour.
Fizz has been blamed for breaking the "bro code" ever since. Fizz finally broke up with Apryl and recognised he was "f**ked up," despite first defending his relationship with her. At a later date, he reconciled with Omarion "I did some f**ked up st to my brother… 2021
Millennium Tour" and apologised to him, saying, "I did some f**ked up s**t to my brother… I did some snake ass s**t, and it's not something I'm proud of. So, I'd like to sit here and humbly and truly apologise to you and your family for any strife or discord I may have caused."