Caitlyn Jenner and Sophia Hutchins are not a couple, despite the fact that they live together and appear to be inseparable. In reality, they don't appear to have ever been.
Sophia told the New York Times, "We were never romantically involved."
Caitlyn Jenner, 70, and Sophia Jenner, 23, have been linked for years, but the latter is now clearing the air. When asked why they never rejected the relationship rumors despite the fact that they were linked in so many media publications, Sophia answered, "We were oblivious to it. To be honest, I don't feel compelled to discuss my sex life unless I want to."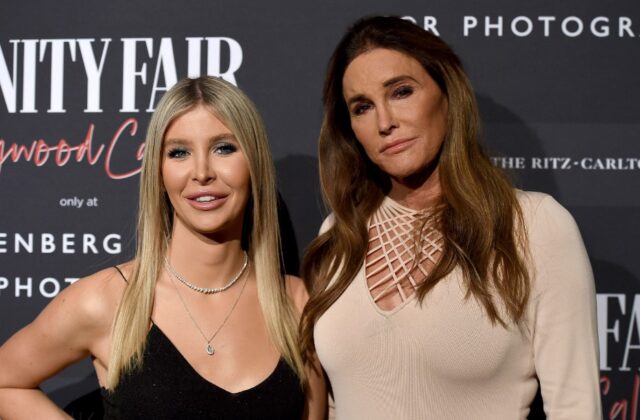 Related – Are Sandra Bullock and Channing Tatum Dating? Check out the Latest News What's Cooking Between Them for Real
She even claimed to be dating a 30-year-old Wall Street trader.
"I don't think we need to discuss is it romantic or not," she said on the "Hidden Truth" podcast in 2018, when asked about their relationship status.
Related – Who is Zion Williamson Girlfriend? The Truth About His Relationship with Payton List in 2022
"In everything we do, we're partners. We're inextricably linked. We're partners in business. We share a home. We have a dog together. We have a common family. We have a home and a life together "she went on. "However, we are not going to give in to the media and have one of us describe it as something.
Sophia, like Caitlyn, is a transgender woman who transitioned in 2016 after being inspired by Caitlyn.
She is currently Caitlyn Jenner's manager, a position previously held by Kris Jenner.
"I saw nobody managing her, and all these individuals were taking huge advantage of her," she told The New York Times. "And I was telling Caitlyn that unless I come in here and start managing you, you're going to go bankrupt."
Sophia gets 10% of all Caitlyn's transactions as her manager, including her stay on "I'm a Celebrity, Get Me Out of Here." The former Olympian is thought to have received the highest fee in the show's history.
Related – Who is Sarah Palin Dating? Ex NHL Star Ron Duguay Confirms He's Dating Sarah Palin in 2022
Sophia said she gets along well with the Kardashian-Jenners because she is both Caitlyn's manager and her roommate.
"I get along with everyone in the family," she remarked, "but Kris, Kim, Kylie, and Kendall are my closest friends."